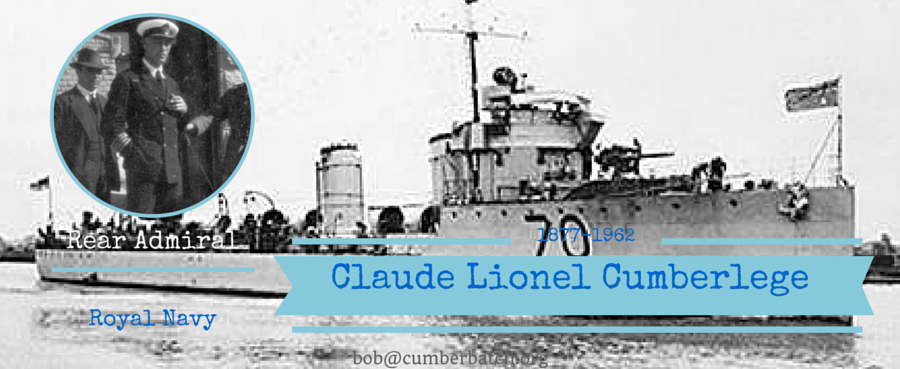 Rear Admiral Claude Lionel Cumberlege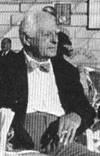 Betty Donkin's Uncle
Rear Admiral Claude Lionel Cumberlege


Career summary: 09 Jun 1877- 22 Nov 1963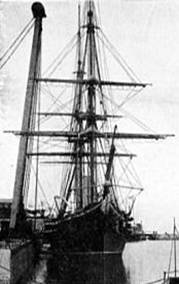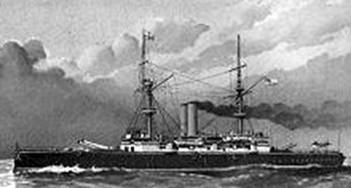 09 Jun1877 Born
1889 HMS Britannia Royal Naval College age 12
04 Apr 1892 HMS Tourmaline Masted Corvette 2,120 t age 15
15 Jul 1893 Midshipman age 16
01 Aug 1896 HMS Royal Sovereign Battleship 14,150 t
15 Jan 1897 Sub-Lieutenant age 20
1897 HMS Decoy Destroyer 260t
15 Mar 1898 HMS Halcyon Torpedo Boat 1,070 t
30 Jun 1899 Lieutenant age 22
06 Jan1901 HMS Furious Cruiser 5,750 t
11 Sep 1902 HMS Cormorant Sloop 1,130 t age 23 in Command
HMTB 90
1905 HMS Banshee Destroyer 330 t in Command
05 Oct 1905 HMS Locust Destroyer 385 t age 28 in Command
15 Jan 1906 HMS Albatross Destroyer 430 t in Command
30 Jun 1907 Senior Lieutenant ( the rank of Lieutenant-Commander for Senior Lieutenants was only formally introduced in 1914)
10 Jan 1908 HMS Hussar CinC's Yacht 1,470 t in Command
02 Aug 1910 HMS Hogue Cruiser 12,000 t
02 Jan 1911 HMS Speedy Torpedo GunBoat 1,070 t in Command
22 Jun 1911 Commander age 34
17 Aug 1911 HMS Kale Destroyer 646 t in Command
23 Aug 1912 HMS Fury Destroyer 760 t in Command
29 Oct 1912 HMS Lurcher Destroyer 765 t in Command
13 Dec 1913 HMAS Warrego Destroyer 700 t in Command
RAN Destroyer Flotilla
30 Jun 1915 Captain age 38
Jan 16– Oct 16 HMAS Encounter Cruiser 5,880 t in Command
Oct 16– Apr 19 HMAS Brisbane Cruiser 5,400 t in Command
08 Apr 1919 HMAS Australia Battlecruiser 18,800 t Flag Captain and Chief of Staff
21 Sep 1920 HMAS Melbourne Cruiser 5,440 t Flag Captain and Chief of Staff
18 Jun 1922 Retired age 45
30 Jun 1922 Rear Admiral age 45
22 Nov 1963 Died age 86
Claude Cumberlege was a Salt Horse – an exceptional, dashing, gallant and gifted Shipmaster, who joined the Royal Navy under sail at the age of 12. He served most of his 30-year career in Gun Boats and Destroyers. A handsome, picturesque figure, Claude Cumberlege was of the type of naval officer of Queen Victoria's day. He was born out of season and belonged to a generation too early to fit into the completely mechanized modernized Navy of is time.

Entering HMS Britannia at Dartmouth in 1889, the tailor who measured him for his first uniform was Mr Gieve himself. His first 3-year cruise on the Masted Corvette HMS Tourmaline as a Cadet, Midshipman and Sub-Lieutenant, under Captain Sir Richard Poore, took him to the Mediterranean, the West Indies and Canada. Appointed to his first command as a Lieutenant, in HM Torpedo Boat 90 and the Torpedo Boat Flotilla at Gibraltar, at the age of 23, he spent the next 20 years, with the exception of qualification courses, in command of an astonishing 13 Warships, from Torpedo Boats to a Battlecruiser., retiring as a Rear-Admiral.

He served with most of the premier naval personalities of the day, including Fisher, Beresford, Culme- Seymour, Prince Louis of Battenberg, Curzon-Howe, Carter Drury, Craddock, Arbuthnot, Pakenham, Foley Lambert, Troubridge amongst others. Several of his contemporaries – most notably, Andrew Cunningham, achieved Flag Rank.

In the course of his career he met The Czar, The Kaiser, The King and Queen, The Prince of Wales, Emperor Franz Josef of Austria and other prominent personalities.

Following his time in Torpedo Boats, he commanded a series of Destroyers; then was invited to command the yacht of the Commander-in-Chief, Mediterranean Fleet, HMS Hussar,
Claude spent two years in that role, before undertaking a Gunnery Course at HMS Excellent, Whale
Island, Portsmouth and then being posted to the staff of Admiral Inspector of Target Practice on the old Royal Yachts, so that, in many ways, Fury had "yacht practice" put into her extras – all her canvas screens and so on, were beautifully finished, and down below the works, wherever possible, were nickel plated instead of being just polished steel, which required continuous polishing.

Then Claude Lionel Cumberlege got wind of a new destroyer which was just about to be completed at Messrs. Yarrows' Shipbuilders Yard, Clyde.

The founder of Yarrow Shipbuilding, later Sir, Alfred Yarrow knew he could build better ships than anybody else in the world. Firedrake and Oak and Lurcher were the names of these ships, all of which were a couple of knots faster than anything afloat and the beautiful Lurcher reeled off 37+ knots on her trials, all weights on board. Some of the Tribal class could get about 33 knots but these were already becoming slightly passé. Yarrow and his chief constructor, Mr. Mariner, put their soul into Lurcher. Claude Lionel Cumberlege visited the Admiralty and, after bribing the attendant into letting him into the Office of the` Second Sea Lord, secured an interview with the officer in charge of Ship Commanding Officer appointments – Captain E.M. 'Jerry' Philpotts an old friend from the Mediterranean. (Captain Philpotts later commanded the Queen Elizabeth Class Battleship- HMS Warspite- at Jutland).

Having secured appointment to Lurcher, Claude Lionel Cumberlege rushed off to Glasgow by the night mail and next day found his way, in the pitiless Glasgow rain and mud, to Yarrows Yard. He met Alfred Yarrow, – white bearded, patriarchal – and Mr Mariner and all his departmental heads and was taken to a great closed-in shed.

There lay a gladdening sight, finished – perfect. Lurcher, the dog that can see like a greyhound, scent like a fox hound and hear like a dingo, with the speed of an express train and the grace of a glamour girl. Lurcher was Claude Lionel Cumberlege's when he signed a receipt for her "To one Destroyer complete" and then went to luncheon, with Mr. Yarrow at the head of his mahogany table with the heads of his departments around it.

Some twelve months later Lurcher was up at Lamlash, Scotland when no exercises were taking place. Claude Lionel Cumberlege wrote to Mr. Yarrow and asked him to come on board with any of his officials and have a look at their ship after a year in commission. Yarrow sent his son and daughter-in-law and Mr. Mariner, but regretted that he could not come himself.

Lurcher had a grand run after lunch at full speed over the calm waters of the Firth, doing 37 knots as if she had only just come off the stocks. On parting, Mr. Yarrow told Claude Lionel Cumberlege that it was the first time in the history of the firm that any member of it had been on board one of their own built ships after she had left their hands. One evening, the First Lieutenant, having opened the official mail and glanced at the Admiralty weekly orders, pushed them across the table with the remark: "Hello, sir, this might suit you." Claude Lionel Cumberlege read that the Australian Government were looking for an RN Commander to go out and organise their Destroyer Flotilla for them "…only Commanders with Destroyer experience need apply". Claude Lionel Cumberlege applied for the job immediately by telegram. Others, after, applied by letter and wasted 48 hours.