Hugh Charles Cumberbatch left £300,000 to Trinity College Oxford University. In 1965 the University built The Cumberbatch Building but it was demolished in 2019.
Hugh Charles Cumberbatch 1885-1957
Hugh Charles Cumberbatch left £300,000 to Trinity College, Oxford University and almost £200,000 of that bequest went to the taxman.
The Cumberbatch Buildings at Oxford University are named after him.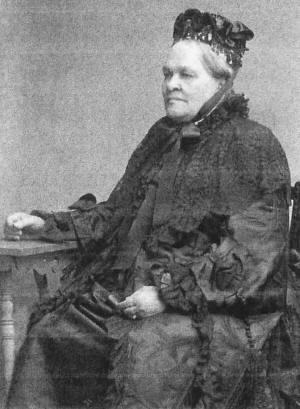 Hamptworth Manor and Lodge
The manor of HAMPTWORTH in the parish of Downton, Wiltshire passed to Hugh Charles Cumberbatch after the death of H. C. Moffatt, his cousin. It originally passed to George and Barbara Morrison's nephew H. C. Moffatt, who died in 1945, of Goodrich, Herefordshire, and was then settled on their nephew Hugh Charles Cumberbatch. After Cumberbatch's death in 1957 it passed as the Hamptworth Lodge estate to Moffatt's grandson Mr. N. J. M. Anderson, the owner in 1975.
[Source: From: 'Parishes: Downton', A History of the County of Wiltshire: Volume 11: Downton hundred; Elstub and Everleigh hundred (1980), pp. 19-77. URL: http://www.british-history.ac.uk/report.aspx?compid=115483 Date accessed: 13 September 2011.]
The Cumberbatch Buildings Trinity College, Oxford University
Dedicated to Hugh Charles Cumberbatch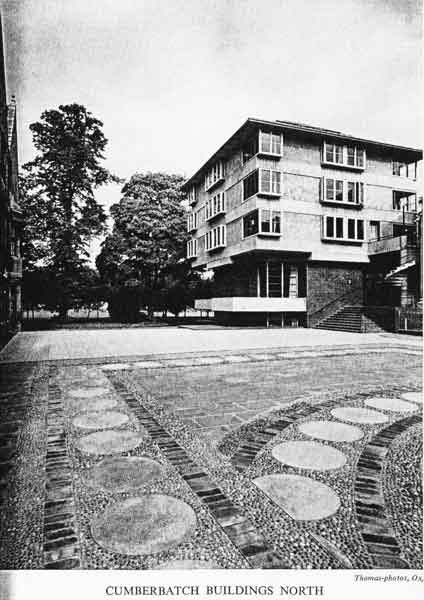 Hugh Charles Cumberbatch was born in 1885 in Marylebone, London. He was the eldest son of the eminent Aural Surgeon Alphonzo Elkin Cumberbatch F.R.C.S., who was born in Bridgetown Barbados 11 April 1847 and of Alice Lucy Cumberbatch nee Moffatt.
Alphonzo and Hugh are descendants of John Edward Cumberbatch the son of a mulatto slave, Elizabeth, once the property of Lawrence Trent Cumberbatch, and of Julia nee Belgrave. Alphonzo's father was John Belgrave Cumberbatch. Lawrence Trent Cumberbatch, who I suspect to be John Edward Cumberbatch's natural father, was a joint owner of St. Nicholas Abbey in St. Peter, Barbados until his death in December 1833.
On 3rd February 1922, and three weeks before she died, his mother Alice Lucy Cumberbatch nee Moffatt inherited £200,000 in the will of Col. W. Morrison as did her brother Harold Charles Moffatt. Alice's mother was a Morrison who was a descendant of the family of James Morrison who made a fortune from a start as a modest inn keeper, who went on to buy Basildon Park in Berkshire, which now a grand National Trust property. On 23rd February 1922, Hugh's mother Alice Lucy nee Moffatt died.
Alice Lucy Cumberbatch Will and Bequests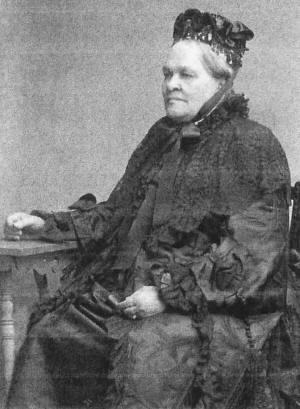 Wealthy Woman's Estate: Mrs. Alice Lucy Cumberbatch, of Park Crescent, Portland Place, W., who died on Feb. 23, wife of Mr. Alphonso Elkin Cumberbatch, and daughter of the late Mr. George Moffatt, left estate in her own disposition valued for Probate at £351,730 gross, with net personalty £351,549. the duties on the property at this valuation will amount to about £80,000. Mrs. Cumberbatch left: £50,000 to her son Hugh Charles Cumberbatch (unless she had given such sum to him recently), as each of her daughters had received a similar sum from the Morrison family. £1,000 each to the executors; and the rest of her fortune to her family. (source: The Times 4 September 1922 p.11 Column: e).
The Hugh Charles Cumberbatch Bequest
In the past year the College has received its largest and most important benefaction since the foundation. Mr. Hugh Charles Cumberbatch, of Hamptworth Lodge, near Salisbury, who died in April 1957, left the whole of his estate, valued at over £300,000, to Trinity, apart from a few minor bequests. Death duties were very heavy-over £200,000 but the College will have been enriched by a sum amounting to about £65,000, and a valuable and notable collection of silver and furniture.
Hugh Cumberbatch, who came up to Trinity from Eton in 1904, inherited a large fortune, including Hamptworth Lodge and its contents, from his uncle Harold Charles Moffatt, who died in 1945, and who came up to Trinity in 1878, three years before Dr. Blakiston, whose lifelong friend he was. H. C. M. was a well-known authority on English silver and furniture, and himself a skilled and indefatigable designer and craftsman. In furniture, his chief interest lay in early English oak and in English marqueterie and walnut of the great period round the end of the seventeenth century. He began to buy while he was an under­graduate at Trinity, and his collection at Goodrich Court, Herefordshire, was formed between 1879 and 1895. Some of the Hamptworth pieces were bought during the same period, but most of them between 1909 and. 1927. The principal pieces from both were illustrated and described in a catalogue privately printed at the University Press in 1928. Much of what the College has now inherited, both silver and furniture, is in the 'national heirloom' class, and it is our intention to preserve it in the College, as far as possible-in the Common Rooms, Library, Fellows' rooms, and the President's Lodgings. It is exempt from (double) death duties so long as it remains in our possession. Hugh Cumberbatch had already subscribed generously to the Quatercentenary Appeal, and although, characteristically, he attached no conditions to his bequest, the Governing Body feel that it should be devoted to some special purpose or purposes, to which our benefactor's name can be attached. It presents us with an opportunity which, in the nature of things, is unlikely to recur. We are extremely fortunate, and the name of Hugh Cumberbatch will always be remembered by the College with the deepest gratitude.
(Source: Trinity College Report 1956-8; Images and report extracted with the kind permission of the President and Fellows of Trinity College, Oxford).
£100,000 Left to College
Former Oxford Man's Bequest Trinity College, Oxford, is set to benefit by a sum of more than £100,000 under the will of Mr. Hugh Charles Cumberbatch, who was at the college about 50 years ago. Mr. Cumberbatch of Hamptworth Lodge, Landford, Salisbury, Wiltshire, a former assistant district commissioner in Kenya, died on April 26 last, aged 72. His estate totaled £314,451 gross, with a net value of £308,405. The duty paid was £196,696. After personal legacies totaling £4,000 he left the residue to the president, fellows, and scholars of Trinity College for the general purposes of the college. An official at the college said on Saturday that there had been no decision on how the money would be used. The governing body would not meet until the beginning of the new term next month. Mr. Cumberbatch, the official added, was at Trinity College in the 1900s. He inherited money from cousin, who was also at the college, as were many members of the family.
(source: The Times, Monday, Sep 09, 1957; pg. 8; Issue 53941; col D)
Opening of The Cumberbatch Buildings
On Trinity Monday, 6 June [1966], the Cumberbatch Buildings were officially opened by the Secretary of State for Education and Science, Mr. C. A. R. Crosland. Some 250 guests, including the Vice-Chancellor and Lady Wheare, attended, and a great many resident members of the College.
(Source: Trinity College Report 1966; with the kind permission of the President and Fellows of Trinity College, Oxford.)
His cousin Elkin Percy Cumberbatch F.R.C.P was also a doctor. One of Elkin's sisters, Alice Beatrice Martha Cumberbatch, and obviously another cousin of Hugh Charles Cumberbatch, commissioned The Cumberbatch Trophy.
Demolition of the Cumberbatch Building in 2019
Watch a timelapse video of the demolition of the Cumberbatch Buildings in September – October 2019.