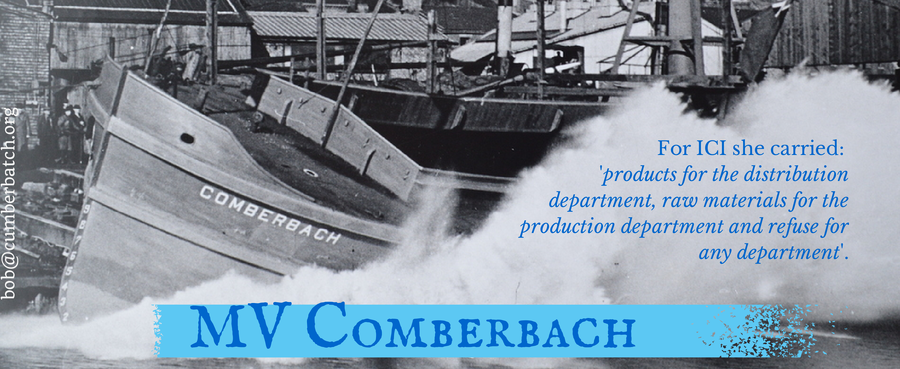 Motorised Vessel Comberbach
M.V. COMBERBACH 120ft steel hulled cargo freighter with a 260 ton payload intentionally sunk in 1984 off Cape Santa Maria Beach, Bahamas as a diving attraction. She is lying upright, in 100 ft of water having a bus in her forward cargo hold approx. 1 mile off the coast of The Bahamas. Divers can swim through the wreck, see below for a video diving the Comberbach.
She was ordered in 1947 by ICI (formerly Brunner Mond Co. Ltd). Built in 1948 by W.J. Yarwood & Sons Ltd., shipbuilders of Northwich, Cheshire, England.
She was registered in 1948 in the Port of Liverpool her 'Official Number' being 182446. M.V. represents Motorised Vessel: a 'Part II' registration on The Mercantile Navy List.
Her name, Comberbach, is a Cheshire place-name.
For ICI she carried 'products for the distribution department, raw materials for the production department and refuse for any department'.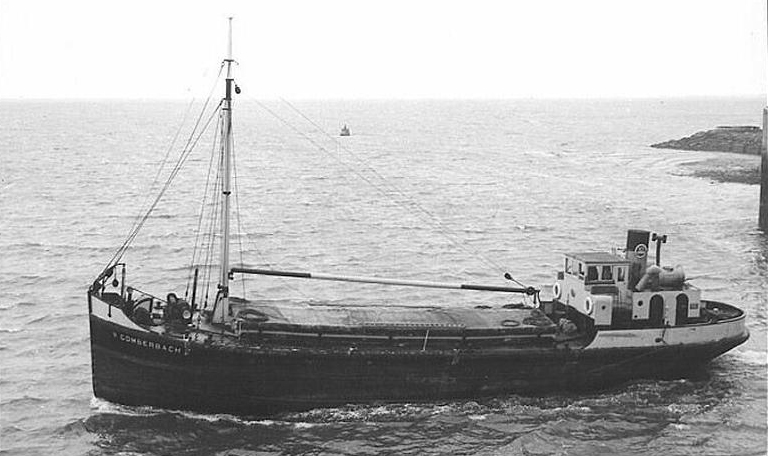 Visit the MV Comberbach – today a scuba diving attraction in the Bahamas