Sgt Grey Doyle Cumberbatch was part of the Barbados Second Contingent of the RAF in WW2. He was killed when his Lancaster bomber ran out of fuel and crashed in UK.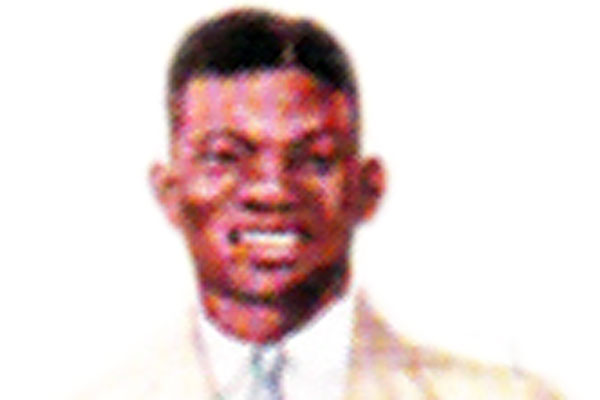 Barbados' Second Contingent – RAF
Grey Doyle Cumberbatch was killed when his Lancaster bomber crashed whilst attempting to land at an airfield in England during World War II.
Grey was born in St Lucy, Barbados on 2 June 1921 and was one of twelve of Barabdos' "Second Contingent". He was the only son of Charles Wilkinson Cumberbatch and Octavia Cecily Clementina née Leacock.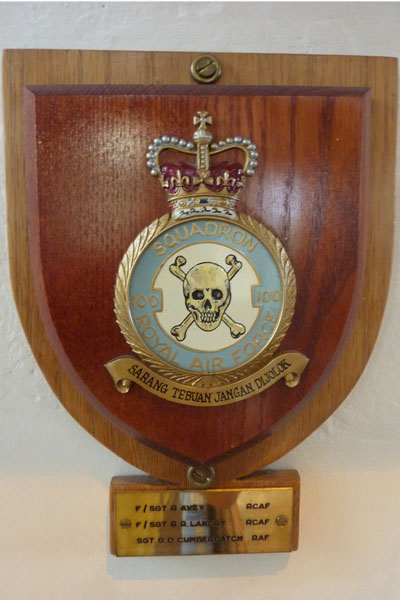 Grey Doyle Cumberbatch was born 2nd June 1921 in Grapehall, St Lucy, Barbados. He was the son of Charles Wilkinson Cumberbatch and Octavia Cecily Clementina née Leacock. He was baptised 3rd July 1921 at the Selah Wesleyan Church, St Lucy, Barbados. His father was a school teacher and became the headmaster of the St Giles School, St Michael, Barbados. He graduated from the prestigious Harrison College in St Michael, Barbados. Grey volunteered to join the RAF and became one of the "Barbados Second Contingent" to join the World War II services.
The Plungar Plane Crash
Grey Doyle Cumberbatch goes "Gardening". On Thursday 4th March the Lancaster III ED549 HW-S[1] of 100 Squadron located at Waltham, Lincolnshire took off at 18:38 for a "gardening" mission which was a codename for a mine-laying operation in the area of St Nazaire. This was the first mission by 100 Squadron after they had received Lancasters in March 1943.
[1] ED549 is specific to a particular Lancaster; much the same as a car number plate. HW relates to a particular squadron, in this case 100 Squadron, although a squadron may have more than one -S relates to a specific Lancaster within that squadron.
On its return on Friday 5th March 1943 at 03:08 the aircraft attempted to land on the 3rd circuit of the Langar aerodrome in poor visibility but the airspeed dropped and the aircraft sank into the ground in a semi-stalled condition near Plungar, Nottinghamshire. The difficulties for the pilot were aggravated by failure of the port inner engine and failure in communication between the aircraft and the ground. All but one of the crew were killed:
F/S 99993 Gerald Russell Avey Royal Canadian Air Force pilot, buried Long Bennington (St Swithun) Churchyard
Sgt 1176108 Benjamin Thomas Hallett, age 23 RAFVR F/Eng, buried Portsmouth Cemetery
Sgt 1535230 Alan Havelock Spence age 32 RAFVR Nav, buried North Sunderland Cemetery
Sgt 1383404 Grey Doyle Cumberbatch age 21 RAFVR Air Bomber, from Barbados is buried in Long Bennington (St Swithun) Churchyard
Sgt 1024294 John Robinson age 34 W.Op/Rear Gnr buried Thornton-le Fylde Churchyard
F/S R/100254 Rene Rodger Landry age 23 Air Gnr Royal Canadian Air Force, buried Long Bennington (St Swithun) Churchyard
Sgt D S Davies was injured
Early in the morning of the 5th March 1943, Dennis Kirk was on ARP duty when he heard the sound of an aircraft approaching, it was obviously in trouble and the engines sounded like they were starved of petrol. The aircraft passed overhead and then crashed about a quarter of a mile from Plungar (Leics) in the direction of Langar airfield (Notts).
When Dennis and his group rushed towards the scene to render assistance they found one dazed survivor on the railway line. They asked him if there were any bombs onboard and he was able to reply that they had already been dropped, sadly all the other crew members they found were dead. Personnel arrived from RAF Langar and took control of the crash site. A fire tender arrived from Melton Mowbray and the crew promptly 'mashed some tea'.
A recently discovered piece of the aircraft shows damage from a cannon shell so perhaps some crew members were either dead or wounded which would explain why a 'bale-out' order was not given. The aircraft was not on a correct approach to land at Langar and it would appear that the pilot was struggling to maintain height and control which could indicate that it had suffered battle damage.
The crash is timed at 03:08 on 5 March 1943, the aircraft was a Lancaster 111 ED 549 100 Squadron HW S. This night was a 'quiet' night for Bomber Command prior to the commencement of the Battle of the Ruhr. Mosquitoes had flown to the Ruhr and 27 aircraft had been mine-laying (the role of the crashed aircraft), 16 aircraft were from Operational Training Units from which one Wellington was lost and a Lancaster was presumed lost over the target area.
100 Squadron was formed in February 1917 and by December 1942 was operating from Waltham (Grimsby) Lincs where it remained until April 1945. It had only begun to fly Lancasters against Germany in March of 1943. The Squadron was part of No 1 Group Bomber Command based in North Lincolnshire.
The Group's operations cost the lives of 8,577 British and Commonwealth airmen. 100 Squadron lost its last two crews from Waltham on the 16th March 1945, raiding Nuremberg. That brought the tally to 89 Lancasters lost in 25 months flying for the Squadron. The crew of 'our' Lancaster took off from Grimsby at 1838 on the 4/3/43 they were:
Flight Sgt G.R. Avey RCAF Pilot
Sgt B.T. Hallett Flight Engineer
Sgt A.H. Spence Navigator
Sgt G.D. Cumberbatch Air Bomber
Sgt J. Robinson Wireless Operator
Flight Sgt R.R. Landry RCAF Air Gunner (Rear)
All of the above were killed. Sgt D.S. Davies Air Gunner (Mid-Upper) was injured. Armed forces personnel who lost their lives in the UK were normally buried at locations requested by close relatives, this was obviously not possible with the many overseas members serving and so three of the crew were buried at Long Bennington St Swithun's churchyard.
Dennis still lives in Plungar and he has a very clear picture in his mind of the events of that fateful night. The site has recently been planted with trees by the landowner but we hope to erect a memorial in memory of the gallant six airmen who lost their lives whilst so close to safety.
[Source: "Legion Knots" Issue 4, May 2010: http://www.britishlegion.org.uk/media/1148822/Issue_4.pdf The Plungar Crash by Tim Chamberlin Royal British Legion]
2011
David Webb, the villagers of Plungar and The British Legion are erecting a memorial to the crew of this crashed Lancaster bomber. It clipped a bank on it's approach to the Langar airfield and crashed in a field in Plungar, Nottinghamshire.